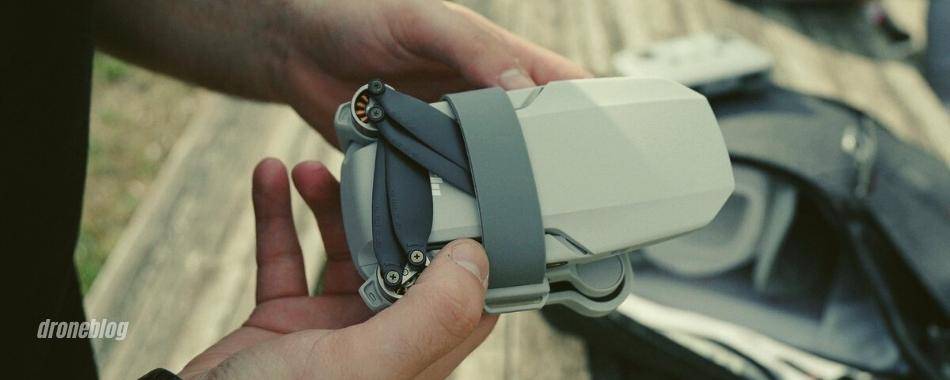 At this point, no one can argue that the DJI Mini 2 is one of the most popular consumer drones in the short history of this industry. 
Many of its features make the Mini 2 the perfect aircraft for beginning drone hobbyists, travelers find it super attractive due to its size, and some professionals cannot resist having one in their fleet due to its light weight, which allows them to do certain jobs in scenarios that, if done with other aircraft, would be much more complicated. 
However, with popularity comes great responsibility and an even greater number of questions asked by the masses! Therefore, in this article, it is our mission to answer all the questions you might have to better understand why the DJI Mini 2 is such an amazing drone.  
1. What is the DJI Mini 2?
The DJI Mini 2 is a consumer drone that is included in a category of its own, created by its predecessor, the Mavic Mini. It offers some of the most prominent features that we can encounter on professional drones, but its portability and, most importantly, the reduced weight of under 0.55 lbs (250 g) make it a one-of-a-kind tool for certain operations.
The latest version of the smallest of all DJI drones has been on the market for over a year now, though it will be on December 31, 2021 that DJI will begin to include it in the Software Development Kit (SDK). Soon after that, we can expect apps like Litchi or Drone Harmony to add it as one of their supported drones. Fantastic news for sure! 
2. How heavy is the DJI Mini 2?
It is impressive that the DJI Mini 2 is one of the most powerful drones considering how ultralight it is. Considering that it weighs just under 0.55 lbs (250 g), it is hard to believe that it can pack so many great features in such a small and lightweight frame. 
3. How do you fly a DJI Mini 2? (Step-by-Step Guide)
One of the main features that has made the Mini 2 so popular is how easy and fast it is to use. To safely begin flying your precious Mini 2, simply follow the steps below:
Make sure that the weather and the flying area are appropriate to operate your aircraft. Download the B4UFLY app if you are in North America (link).
Download and open the DJI Fly app on your device (smartphone or tablet). 
Turn on your controller.
Connect controller to your device using the cable provided.
Turn on the drone.
Calibrate the drone if it is the first time you are flying it or if you have changed location.
Set the Return-to-Home (RTH) altitude, taking into account the obstacles around you.
Make sure your drone has a GPS signal and wait until it has created a home point. 
Take off and hover for a few seconds.
Test the controls going a bit forward, backward, sideways, up and down, and yawing.
Fly as you please.
Make sure you land safely, avoiding completely draining the battery. 
Flying the DJI Mini 2 is easy, and it can be achieved by following just a few steps. However, there is one part that depends only on you; making sure both the weather and fly zone are appropriate. Make sure you always fly according to the law and in a safe, responsible manner. Remember that you are responsible for any damage your aircraft may cause. 
4. What is the DJI Mini 2 video resolution?
Just like many other quality drones on the market today, the Mini 2 records video footage at 4K, 30 FPS. Furthermore, it has a 2x lossless zoom, so you can record your girlfriend or boyfriend while she/he reads outdoors without bothering them too much. Win-win!
5. How many Megapixels does the DJI Mini 2 camera have?
Thanks to the 1/2.3-inch CMOS sensor, the Mini 2 has an effective 12-million-pixel count. Set your eye, press the controller button, and enjoy the astounding images. 
6. Can the DJI Mini 2 take panorama photos?
One of the advantages of aerial photography is that, from a bird's eye, we can capture stunning pictures of landscapes. The Mini 2 offers several different panorama modes, helping you achieve great results in this field of photography. My favorite mode is the Photo Sphere, but the 180° panorama is also amazing. The third panorama mode on the Mini 2 is the wide mode. 
7. How about HDR photos?
Sometimes we are so in love with a place that we want to capture it in its entire magnificence. To do this, the best photo mode offered by the Mini 2 is the AEB, which means Auto Exposure Bracketing. 
Shooting in this mode will take 3 pictures at different exposures. Afterward, in any photo post-production software such as Adobe Lightroom, you can combine these three images to create one with a higher dynamic range. Have you noticed? You just created an HDR image! 
8. What is the DJI Mini 2 maximum speed?
The Mini 2 is powerful. It can reach speeds of up to 35.8 mph (57.6 km/h). A common mistake for beginner pilots is miscalculating the time the drone needs to fully stop due to its inertia. So, keep in mind one thing; the Mini 2 is fast, very fast – calculate carefully.
9. How long can the DJI Mini 2 fly?
Flight time is one of the most important aspects of a drone. Manufacturers are constantly trying to improve it, as having a few more minutes in the air than the competition can be crucial to get the shot you are looking for. 
Knowing this, DJI worked hard to give the Mini 2 a flight time of up to 32 minutes. However, as you might already know, this flight time is in zero wind conditions. Based on experience, the battery of my Mini 2 usually lasts approximately 22 minutes, which is still pretty good.
10. Can the DJI Mini 2 withstand strong winds?
As we discussed in this article, the Mini 2 can withstand adverse weather conditions impressively. Apart from being able to fly comfortably in light rain and do an amazing job in the snow, it can also hover stably in winds of up to 23.6 mph (38 km/h). 
11. What is the DJI Mini 2 range?
We have talked about the importance of battery time and how it is an essential feature of a drone. Another crucial aspect is the range. This limitation dictates how far you will be able to fly your drone, so it is imperative to keep an eye on this information on the screen for the safety of the operation. 
In the case of the Mini 2, thanks to a technology called OcuSync 2.0, the maximum range is 6.2 miles or 10 km. That should give you plenty of space to photograph and/or record. 
12. How high can the DJI Mini 2 fly?
Let us first clarify that we are talking here about the technical ceiling of the aircraft, not about what the maximum altitude is at which you should legally fly your drone. 
DJI does not recommend flying 13,123 ft (4,000 m) above sea level. Nonetheless, even though the law says that you can't fly higher than 400 ft (122 m), the YouTuber 'Dutch MarkyMark' conducted a maximum height test and flew the DJI Mini 2 at an altitude of 5413 ft (1650 m). As far as I know, that is the highest documented flight out there. 
It is worth mentioning that he states in the video that it was under controlled airspace and supervision. 
13. Does DJI Mini 2 have Quickshots?
One feature that has changed the life of beginner/traveling pilots is the intelligent flight mode named by DJI as Quickshots. With this flight mode, available in the DJI Fly app, you can select from a list the shot you want to take and let the drone capture the footage by itself. 
Here is a list of the Quickshots included on the DJI Mini 2:
Dronie: The drone flies away from the subject horizontally. 
Helix: In this Quickshot, the drone orbits the subject while flying away and finishes revealing the horizon.
Rocket: As the name suggests, the aircraft flies to simulate how a rocket lifts off.  
Circle: The UAS circles the subject, similar to the point-of-interest mode in DJI Go.
Boomerang: The aircraft orbits the subject while flying away and then going back to the initial position. 
14. Does DJI have a social platform for the Mini 2?
If you want some opinion from the community before posting your footage on Instagram or any other social media platform, SkyPixel is the right place for you. You can access it through the DJI Fly app for free, which allows you to upload, share, comment, and like other people's content, while they can do the same with yours. 
15. Can I travel with the DJI Mini 2?
Yes, you can and you should! One of the features that makes the DJI Mini 2 such a great product is how easy it is to carry around. This ultra-compact drone literally fits in your jacket pocket, so it is the perfect travel companion.
16. Is DJI Mini 2 Good for Beginners?
One of the most common questions I get from my students is what is the best drone to start flying. When you are starting in this business, you want an aircraft that allows you to do the most necessary things well, like taking great videos or nice pictures, but also that is easy to fly or has good flight time.
The Mini 2 qualifies for all these needs and passes with a high grade. Many other drone manufacturers offer similar features at the same price, but all fall short when compared to the king of the market. 
17. Does the DJI Mini 2 need internet?
Nowadays we live in a world that needs to be connected to the internet almost non-stop. We are constantly online; on Droneblog, Skypixel… Most people believe that to use a drone they need permanent access to the internet, but this is not the case. 
To fly your DJI Mini 2, you only need internet access to update its firmware or to update, download, or share the content included with the DJI Fly app. In fact, DJI recommends that the phone be in airplane mode when operating the aircraft. The reason for this is to avoid any interference caused by mobile data or Wi-Fi connections. 
18. Can you fly a DJI Mini 2 at night?
Flying a drone always involves a tad of danger. If you had to operate your UAS in bad weather, for whatever reason and it started raining heavily all of a sudden, your aircraft could crash into a tree or a building, or even end up crashing into someone. 
There are many scenarios in which flying your drone can be dangerous to its safety and those around it, and one of them is flying at night. 
Now, the question is; can you legally fly a drone at night? Here is a list of things you should know before doing it:
Your aircraft needs to be registered with the FAA (link)
Your aircraft must be equipped with anticollision lighting.
Always fly safely, following FAA guidelines.
If you are flying for commercial purposes, you must comply with the FAA training and testing requirements. 
Mandatory anticollision lighting
The specific requirement for this light is that it needs to be visible from three statute miles away. There are many on the market, but it is important that you can mount it on top; it can provide a sufficient flash rate to avoid any collisions and 360° visibility.  
Our recommendation is the Lume Cube Drone Strobe, Anti-collision lighting for drone (see on Amazon). It weighs 10 grams, provides bright white, red, and green colors, includes three different settings, and it can be charged using a USB cable. 
Recreational vs. Commercial: Additional Training?
There are usually a few differences if we compare flying recreational or commercial, and if you plan on operating your drone at nighttime, you should know that in this case, the rules also change a bit.
Flying at night recreationally only requires you to have the aforementioned anti-collision lighting. Using it, you will comply with the rule that states that you should be able to locate and know the direction of the drone at all times. 
Flying at night commercially, on the other hand, requires you to have a Part 107 certification with a night flying training module. In addition to the certification, you will need a nighttime airspace authorization if you plan to fly in controlled airspace below 400 feet. 
19. Does DJI Mini 2 have an obstacle avoidance system?
Unfortunately, you cannot fit all of the good stuff into a $449 product. Despite all the great features of the DJI Mini 2, the drone lacks an obstacle avoidance system. However, the sensor located on the 'belly' of the drone will allow you to automatically take-off and land. 
20. Do I need to register my DJI Mini 2?
No, you don't need to register your DJI Mini 2, at least if you're flying recreationally. According to the FAA, if you fly any drone that weighs less than 0.55 pounds (250 g) recreationally, you will not be required to register or have Part 107 certification to operate it. 
If you are using your Mini 2 for commercial purposes, you do need to register the drone as part of your fleet on your FAA registration page. 
21. Does DJI Mini 2 have lights? (How to change them)
The Mini 2 has one LED light in front of the aircraft. This light is very helpful to see clearly when the drone is facing you. You can change its mode and color in the DJI Fly app.
To change it:
Make sure that the drone is on and connected to the controller and device.
In the camera view, tap on the three dots located in the top right corner of the screen of your device.
Select the Control tab, and you will see the option there. 
Choose the LED mode.
Choose the LED color. 
22. How long does it take to charge the DJI Mini 2?
The biggest issue with drones at the moment is their flight time and how long it takes to charge them. However, these amazing tools are allowed to have one downside, aren't they?
To fully charge a DJI Mini 2 the battery requires to be plugged into electricity for around 90 minutes. This means that, if you own the fly more combo, it will take 4 hours and 30 minutes to fully charge the 3 batteries. Patience, my friend, it'll be worth it.
23. What phones and tablets work with the DJI Mini 2?
I recently acquired a tablet to fly my drone after a lot of research (months, actually). My Samsung Galaxy S8 runs the DJI Fly and DJI Go apps pretty well, but I needed a bigger screen for certain jobs.
It turns out that many Android and iOS devices can run the Mini 2 through the DJI Fly app, but not all of them are officially supported, and that means that you might encounter some problems with them. 
This is what your device needs to have to be compatible with the DJI Fly app:
64-bit operating system.
iOS 11.0 or above.
Android 6.0 or higher. 
A minimum of 4GB of RAM is recommended. 
To check which devices are officially supported, click this link.
Additionally, on this website, there is a large list of Android and iOS devices rated by users in relation to their performance on both DJI Fly and DJI Go.
24. Is the Mini 2 Fly More Combo worth it?
I know you want to pay as little as possible and get the most bang for your buck, but sometimes you need to pay a little extra to get the best value. This is exactly what happens with the Fly More Combo. 
With that version of the Mini 2 you get:
Two more batteries: $110
2 Extra packs of propellers: $10
The two-way charging hub: $39
Extra screws: $12
DJI 18W USB charger. $15
Shoulder bag: $89
Looking at the list of extra content in the fly more package, we can see that it has a value of $275, but we pay only $150 more for this version. Isn't that great? 
25. Are there any good accessories for the DJI Mini 2?
Apart from the accessories included in the fly more combo, you can buy many others for the Mini 2. Some of them can be very helpful, so here is a short list so that you can get some ideas:
That is all for today! I hope that all your questions about the DJI Mini 2 have been answered in this article. I will see you next time here, in Droneblog.
Image Credit: Photo by Bruno Yamazaky on Unsplash