Wondering why all the excitement around HPE GreenLake edge-to-cloud platform? These resources give you a quick intro to the cloud that comes to you.
By Tammie Aron, Director of Marketing, HPE GreenLake cloud platform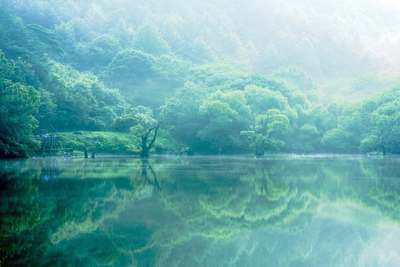 2021 has been a hugely eventful year for us all! I think it will be remembered as the year when businesses mobilized every effort to put the worst days of the pandemic behind them and return to something approaching 'normality.' As companies look to innovations to help them adapt to the ever-changing landscape, I'm proud that HPE has helped numerous organizations fast-forward their transformation efforts.
HPE GreenLake edge-to-cloud platform has been a big part of that. It's been steadily gaining mind-share among business and IT leaders. But if you've been wondering what all the excitement is about, here's a holiday gift for you. I've pulled together my Top 5 picks for the most informative and topical items from among our most popular content this year.
Blog and podcast: HPE GreenLake edge-to-cloud platform brings the cloud to you
For a quick intro to the HPE GreenLake platform – what the cloud experience means and the benefits of the cloud that comes to you – you can't do better than this overview blog from Flynn Maloy, VP of Marketing for HPE GreenLake Cloud Services. Flynn explains how the cloud experience has transformed the expectations of IT; why, despite that, large numbers of applications and vast amounts of data remain on-premises; and how the HPE GreenLake platform delivers the cloud experience for those assets, wherever they're located.
There's a great interview podcast embedded in the post – Flynn talking with host Calvin Zito about what businesses can achieve with the HPE GreenLake platform, and why it's having such a deep impact on the market. Check out this episode for some great insights.
Video: HPE GreenLake Explained in 30 Seconds Got less than a minute to learn about the HPE GreenLake platform? Here's a super-concise introduction to the cloud that comes to you.
Infographic: Get the Cloud Experience Without Limits: HPE GreenLake Edge-to-Cloud Platform An at-a-glance explanation of how the HPE GreenLake platform delivers the advantages of a cloud experience wherever your apps and data live. This infographic includes some of the defining characteristics: It's self-service, pay-per-use, easy to scale up and down, and expertly managed for you by HPE. Some eye-opening stats here, too.
Big announcements: HPE GreenLake edge-to-cloud platform powers data modernization with breakthrough analytics and data protection cloud services. Innovation is rapid and ongoing, and we're constantly adding new HPE cloud services to the HPE GreenLake platform. This news release gives a good idea of the breadth of our vision, with a range of new offerings including open and unified analytics cloud services; disaster recovery and backup cloud services; and the HPE Edge-to-Cloud Adoption Framework, a proven set of methodologies, expertise, and automation tools to accelerate and de-risk the path to a cloud experience everywhere.
Business guide: CIO's Guide to Data & Application Modernization This brief guide explains how the HPE GreenLake platform fits into the wider context of digital transformation. After years of efforts aimed at improving business agility, businesses are turning their attention to data challenges – how to manage it more easily and harness it to create better customer experiences, competitive advantage, and revenue growth. The guide looks at the roadblocks and how businesses can overcome them, and includes a couple of success stories – a retail bank and a medical imaging systems provider.
Here's to a very happy and successful 2022!
Learn more about HPE GreenLake cloud services.

Tammie Aron is Director of Marketing for HPE GreenLake platform.
Cloud Services Experts
Hewlett Packard Enterprise
twitter.com/HPE_GreenLake
linkedin.com/showcase/hpe-greenlake/
hpe.com/us/en/greenlake