Are you one of the 28% of small businesses that don't have a website? If so, you could be missing out on lots of opportunities to bring in more revenue. In this day and age, having a website is crucial to a businesses' success, and that probably won't ever change. Not having a website can cause people to question the legitimacy of your business, and it can result in them not wanting to spend money with you.
That said, the thought of getting a website can be overwhelming to lots of small business owners. The good news is that it doesn't have to be. Keep reading to learn more about web design for small businesses. 
Hire A Professional Web Designer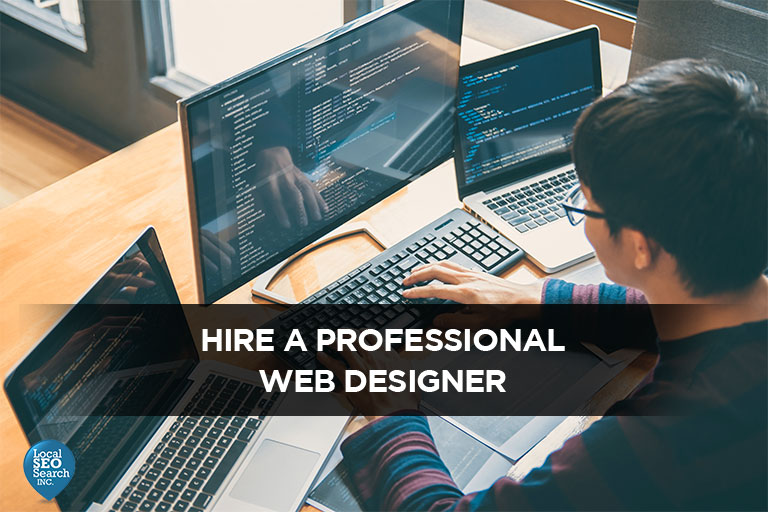 As a small business owner, you may be tempted to save money by trying to design your website yourself or by giving the task to an existing employee. However, when creating a business website, it is recommended that you enlist the help of an experienced professional. By working with a web developer and/or designer, you can make sure that your vision is brought to life exactly how you want. A professional will be able to design a website that looks great and gives your visitors a positive experience. They can also help ensure that your website sets you apart from your competitors. 
Don't Forget About SEO
Having a website is important, but it's only half the battle. Getting people to come to (and stay on) your website is another critical part of the process. This is where search engine optimization (SEO) comes into play. SEO refers to a variety of methods designed to help increase your website's visibility in search engines which will then result in more organic traffic. 
Some of the biggest benefits of SEO are that it is more affordable than other forms of digital marketing and tends to offer a higher return. On top of that, since the people who find your website through search engines are already interested in what your business offers, there's a better chance they will become customers. 
A Mobile Friendly Website Is A Must 
Almost 50% of internet users use mobile devices to browse the internet. Realistically, this number is only going to increase over time. As a result, a mobile-friendly website is something you can no longer get by without. When people visit your website from cell phones and/or tablets, it's important that the site resize properly and function correctly. Not having a mobile friendly website could end up costing you lots of money in the long run because it will discourage people from visiting. 
Keep Your Website Up to Date
One of the things that's important to remember about websites is that they need to be maintained and updated. Just because you've hired someone to design your website doesn't mean that their work is complete once the site goes live. Since there's a good chance that things in your business are constantly changing, you need to make sure that your website always accurately represents the company. For example, if you change your phone number or email address, the most up to date contact information should be added to your website.
Having an out of date website can cause visitors to lose trust in your brand. Once people start to question your credibility, it can be difficult to get them interested in your business again.
Use Calls to Action (CTAs)
As a business owner, your mail goal is to sell your product/service. Incorporating calls to action (CTAs) throughout your website can help you do this. To put it simply, a call to action is something that motivates people to take a desired action. This could be something like reading a blog post on your website, or purchasing one of your products. 
Essentially, they are a way to help visitors move from one stage of the buyer's journey to the next. Not only do you want to add CTAs to your landing pages, but you can also include them in your blog posts. Without CTAs on your website, you may find that visitors don't move through your website the way you'd like them to. 
It's Time to Focus on Web Design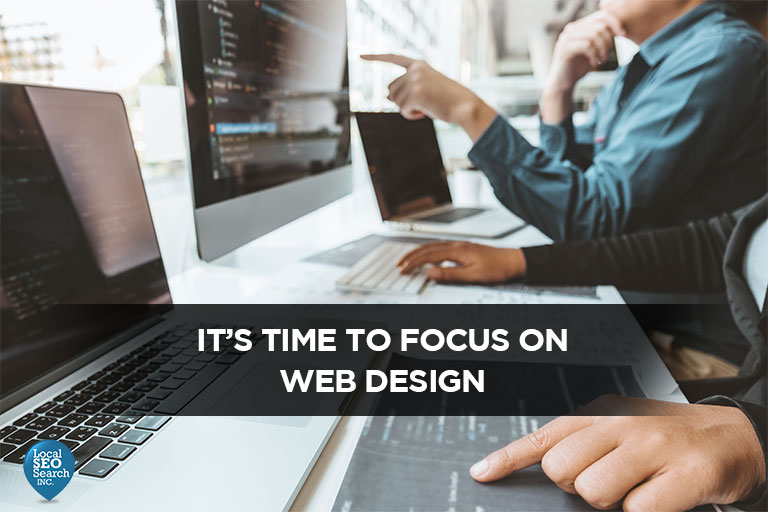 Even if you've managed to get by this long without a website, not having a strong online presence could really hurt your business in the long run. With a great website, you can get your business in front of countless new people while also building credibility. 
At Local SEO Search, we offer top of the line web design services and we are committed to helping our clients grow their brands. Whether you need a new website built, or are looking to improve your existing one, we've got you covered. If you're interested in learning more about how we can help your business, contact us today to schedule a free consultation.