Unlock innovation with an inspiring framework for creativity and collaboration.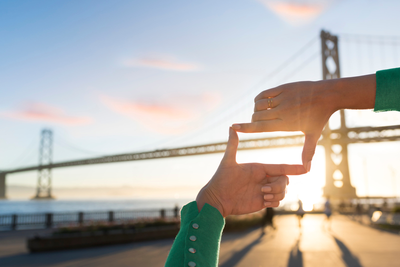 As more and more businesses realize that digital transformation goes hand-in-hand with an intense focus on the customer and innovation, we're seeing a surge of interest in design thinking. Broadly speaking, design thinking is the process of building solutions using creative problem-solving techniques to develop compelling products, services and customer experiences. It's a systematic approach to innovation, and one that many leading companies have incorporated into their corporate strategy.*
I explore the many advantages of design thinking in a recent CIO.com article: Putting Design Thinking into Action. As I note in the article, this approach enables the "designing and re-designing of products, services, processes, and business models with a deep understanding of external competition and the cultural landscape. It encompasses concept development, prototyping, and experimentation to create solutions from the user-need perspective, versus force-fitting solutions."
In the article, I explain how design thinking helps you address the three key innovation challenges:
Desirability: Is the product or service addressing a real unmet or hidden customer need?
Feasibility: Can the solution be developed by leveraging the appropriate resources?
Viability: Is there a viable and sustainable business model to support the new offering?
I also delve into the three phases of systematic innovation – explore, create and implement – and the key skills required in each phase. Most of us don't, individually, possess these skills in abundance. But there are ways to structure creativity and collaboration to ensure a smooth and rewarding process.
At HPE, we've used design thinking with great success to incubate our own innovative offerings and bring them to market, and we can help you do the same.
Learn more technology services consulting from HPE.
Read more about HPE Pointnext Services and how we help you stay ahead of what's next.
*See, for example, this Harvard Business Review article for some examples from the healthcare industry: Why Design Thinking Works
Mohammed Safder
Hewlett Packard Enterprise
twitter.com/HPE_Pointnext
linkedin.com/showcase/hpe-pointnext-services/
hpe.com/pointnext